Through the realms of Myth and Magic
Through Time and Space comes the unbelievable gifts of Gypsy Maggie Rose
Gypsy Maggie Rose is a 7th Generation Psychic Medium. Recognized as one of Australia's leading mediums and clairvoyants, she was taught the ways of her people, Romany, by her Grandmother- "The Great Catherine Mochan" who was also a gifted healer and herbalist. Gypsy Maggie Rose travels the world presenting the very popular event "Messages from Heaven" connecting people with their lost loved ones in spirit. Her gifts as a psychic medium are allowing many people from all over the world to find comfort and peace through her readings. Gypsy Maggie Rose has been featured and recognized on Australian television, Australian radio, and in Australian magazines. Her gifts have even been acknowledged in the United States media and her astounding accuracy and predictions are continuously sought after and the topic of many discussions worldwide. Working with some of Australia's biggest celebrities and overseas celebrities as clients, Maggie assures discretion and privacy when it comes to the many who seek her guidance. She has been featured in the incredible Lucy Cavendish's books, Jenny Smedley's books, and Dying to Know you by Josh Langley. Immerse yourself in the world of Gypsy Maggie Rose and connect with loved ones past. Receive guidance and direction for your own personal journey. The unbelievable insight and psychic medium abilities of Gypsy Maggie Rose will change your life forever.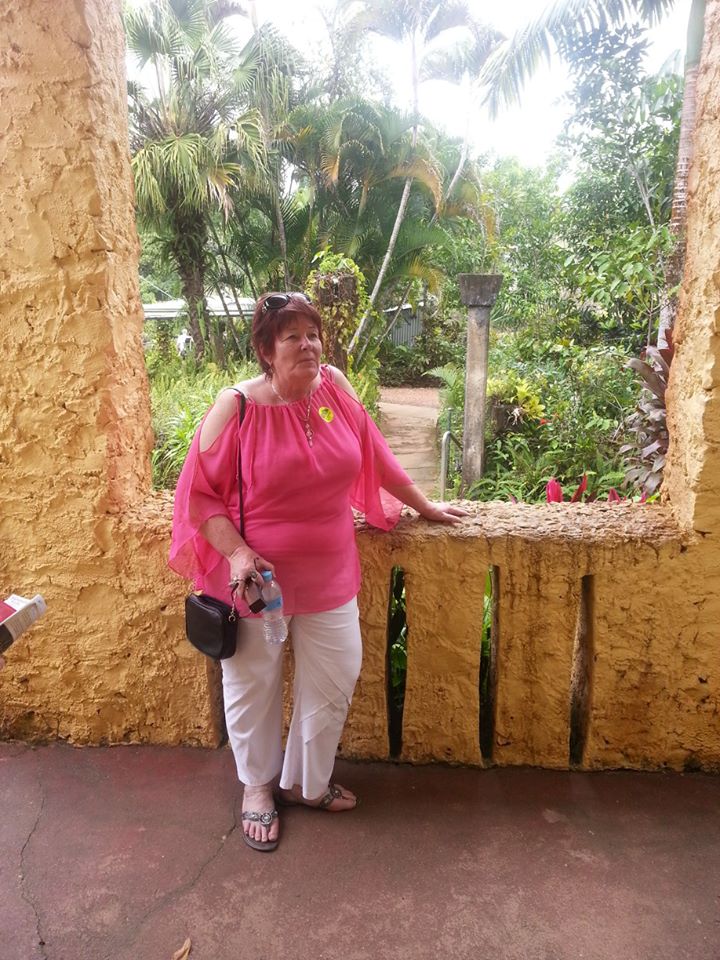 PSYCHIC READINGS
She brings you a caring honest reading, using the guidance of your guides, angels, loved ones
ALIRA LIGHT
Alira Light is unique Intelligent energy. It incorporates the genius of Nikola Tesler.
HOROSCOPES
Get the Monthly Horoscopes CAPRICORN -AQUARIUS - PISCES - AIRES - TAURUS - GEMINI
Welcome to the home of Gran's Ancient Wisdom for Modern Bods
I have spent the last decade, creating, refining and researching, ways to bring Ancient Wisdom to Modern Bods.  And so I am extremely proud to be introducing GRAN'S
The exciting thing is the being able to work hands on, from the concept to the final delivery.The wisdom of the Ancient ones, have so much to offer, we only need to embrace and allow. Each offering has been crafted with blood, sweat, and tears, so to speak
Also huge amounts of love and gratitude
For my Granny Kate, and the wisdom of Grandmothers from all cultures. I finally accepted my gift of knowledge is ENOUGH
"Radiate boundless love to the entire world"
~BUDDHA
"A disciplined mind brings happiness"
~BUDDHA
"Give Even if you have only a little"
~BUDDHA
"Conquer anger with non anger
Conquer badness with goodness
Conquer meanness with generosity"
~BUDDHA
"It is better to conquer yourself than to win a thousand battles. The victory is yours it cannot be taken from you"
~BUDDHA
"Health is the greatest gift, contentment the greatest wealth, faithfulness the best relationship."
~BUDDHA
I have known Maggie for eight years. During this time I've had annual readings from her in which she's brought through many different dearly departed relatives and friends. The detail and accuracy of information and knowledge about my spirit visitors she's imparted over the years has not only blown me away but also given me comfort and clarity during times of loss and grief. Her mediumship abilities are of the highest calibre. In the last twelve months I've learned so much (and had such an incredible spiritual journey) through experiencing her Grandmother Crow Moon Lodges - there are many who claim to know the ancient ways but this Lady has been trained by her family in the ways of The Romany and rightly earned the title of High Priestess in The Craft. She has my respect, she has my trust and it's an honour to know and recommend Maggie. I wish her every success now and always.
RESPECT
Tru Willow
Sacred Space Facilitator
Inner Temple
Mandurah, West Australia
After 10 weeks with Maggie I have to say how much I loved this course! I've learned so much over the weeks, I've become more in tune with my own psychic abilities, and have grown as a person in my confidence in trusting my feelings/senses. If your thinking of doing the course, don't hesitate. My time with Maggie has been wonderful, she is wealthy in knowledge, she knows her stuff! You'll hear glimpses of her magical, wonderful life along the way. I was in awe of everything she spoke about. I'm already missing our weekly lessons and hope to learn more from her in the future.
LOVED THE PSYCHIC DEVELOPMENT COURSE!
Sandi Chetwynd
I was lucky enough to secure an appointment with Maggie and she had recommended a spirit guide reading for me. I wasn't sure what to expect. Maggie had asked me to write down questions to ask during the reading and I did, but I was overwhelmed as during the reading, Maggie channelled 3 of my guides who actually answered every single question that I had written down before I even had time to speak! I was blown away. This reading just gave me so much clarity and direction and it re-affirmed that I was on the right life path. People often say, listen to your guides, but I had always had trouble hearing mine until this reading. I am so grateful to Maggie for doing this reading for me. It has completely helped me to refocus and to feel confident about a lot of areas in my life. If you are feeling confused and are struggling to hear or feel from your heart….this reading will help you to see your way forward. Thankyou Maggie. Very grateful.
SO GRATEFUL
Jo Cairns QLD
The first time I met Gypsy Maggie Rose I was sceptical. Then she blew me away with all the things you're taught not to believe. She knew a family members death and how he had his puppy with him. When I booked to see her all I gave was my first name. Maggie has helped me learn about crystal healings and many other things through the veil. She knew things I can't fathom to know the knowledge of. Things about my life and my family history and my past lives. I am very blessed to know Gypsy Maggie Rose and being able to call her a friend is a high honor.
MAGGIE BLEW ME AWAY
Wendy B Perth West Australia
We met Maggie in approx. 2008 when I first went for a reading. Over the years to come it has developed to a friendship taking us on many a journey. Maggies readings on all levels are extremely accurate and I find myself saying: " Maggie said that! We have recently had channellings with Maggie. The spiritual guides and mentors if you would call them that, are very informative and have a wicked sense of humour. There are many messages brought through both on a personal level and on a planetary level. I find her very exact information to have soothed an aching heart and at times although I have answered my own questions Maggie has backed it up. My partner and I love her and know she is the real deal.
THE REAL DEAL
Lisa West Australia
Maggie is a very gifted lady that has been given very special abilities to be able to give very accurate personal psychic readings and many more services.I ha ve been luckily enough to have had several very accurate personal readings over the years by Maggie while living in Western Australia. Within the readings Maggie has revealed information that only I know and has been accurate about locations and time frames.
YOU ARE ONE GIFTED LADY
ANDREW H New Zealand
I have seen Maggie when she has visited Geraldton on 2 occasions, the first i was amazed with the things she was telling me, I have seen a few different mediums and by far Maggie has been the best. She is an amazing woman that loves to give back to the community. The second was a private session with a few close friends and family, by far the best session. Maggie is honest and upfront, has an amazing life story truly has a gift.
HIGHLY RECOMMENDED
Micelle Geraldton West Australia
My first meeting with Maggie Sinton was at an evening at the Central Greenough Historical Settlement. Maggie was chatting with different people about loved ones that had passed. When she came to my table, she began chatting with other people on the table, when she had finished with them, she did not want to move on, saying it felt like there was someone who had broken their neck or had a lot of pain in their neck. My Mum had recently passed after battling cancer which had spread and was on her spine between her shoulder blades. She went on to say a few things, but then she said that I should look after myself and go to bed at a decent time. I had just started having problems sleeping and no one knew of this. There were other things that Maggie got right, but by seeing Maggie on thus evening, she helped me grieve for my Mum.
THANKYOU
Lyn F Geraldton West Australian
My first personal reading with Maggie was a real eye opener because Maggie came out with names rather than saying things like "You have someone in the family whose name begins with A" she just came out and asked "Who's Alan?" And she asked me who James was and before I could say anything she corrected herself and said no Jimmy. This was an uncle of my husband. We were the only ones to invite him to our wedding. Then Maggie told me Jimmy was looking after me. This made me feel so happy. There were lots of other things that Maggie got spot on. Thank you Maggie.
WOW….. WHAT AN EYE OPENER!
Lyn F Geraldton West Australian