There comes a time when all you can do , is shut the door, and put everything behind you.  It is time to move forward, in  a manner that supports you.  Allow time to chill and simply day dream.  After all, every success begins with a dream
RELATIONSHIPS
Relationship issues need to be taken with a pinch of salt, it is all to edgy, to emotive.  Allow things to run their natural course.  Everything will sort itself out.  If you give it time and space 
FINANCES
Well, a few things pick up, but definitely not the time to splash out.  Preserving the status quo is vital, and the only available option.  Be wary of fly by night scheme
1…4…36….43…18….2
Colour Deep Red    Crystal  Garnet
AQUARIUS
Take stock of what is happening around you, not everything is  a bed of roses. When you can see the whole picture, you will be able to make informed choices.  For some the opportunity to travel, adds a touch of excitement
RELATIONSHIPS
Things are a bit  all over the place, so could be the time for a little bit of hibernation, until things cool down.  Trying to please everyone, certainly rocks a few boats,  is it worth the effort???/
FINANCES
There could be some added, or unexpected expenses this month, so hold off on casual spending .  Work opportunities pick up for some, and others will need to source extra income
17…7…8…28…34….5…
Colour  Aqua   Crystal  Aquamarine
What you can't change, learn to live with, or walk away. Pretty in your face decisions to be dealt with this month.  There appears to be no place for compromise, to little to late.  Be strong and clear in your intentions
RELATIONSHIPS
It may feel a bit like being tossed onto the worlds biggest roller coaster, as things go from one extreme to the other, within seconds.  All you can do is hang on for the ride, get through it, then let fire.  Fallout may not be pretty
FINANCES
Try to avoid committing to any added financial burden during this cycle, extra costs are not going to go well. So if possible, manage until things appear on stronger ground
27…33…42…5…16…4…
Colour  Black    Crystal Apache Tears
 A re-organisation of time and energy, could see massive changes in your day to day life.  Time put in now will pay off big time, down the track.  There needs to be some personal time, factored in to the equation.  Don't take on more than you can handle.. A surprise visitor lifts your spirits
RELATIONSHIPS
Steady, steady one step at a time, that's the only way when emotions become intense. Not a lot you can do to change either the facts, or, how someone interprets them.  Have a little quiet time, and let others sort their stuff
FINANCES
The day to day finances are sorta steady, but some bigger commitments may need to be addressed. Take care to read all fine print and don't sign anything until you have.  Explore an idea that is presented to you
16…44…39….43….5..28
Colour Pink    Crystal Coral
What exactly do YOU want?, it could be time to have some open discussions on where the future is headed, and what you are prepared to change.  In order to move forward, it  is necessary to cut certain issues of the past, and to clarify others
RELATIONSHIPS: 
There are times when ground rules are essential, even if they feel a tad restrictive.  Stepping around situations, only delays the inevitable, so just say your piece.  When things are out in the open, resolutions are possible
FINANCES:
Just because things appear to be on a bit more even course, don't over extend your commitments, this is not a time to take chances with your financial future
10…4…39…32…4…45
Colour  Sea Green   Crystal Pearl
The time to step things up a little, is now or never.  Taking control of issues is one thing, taking responsibility for the actions of others, quite another.  So, try to access what is the way forward, that works for you, everything else, will simply have to go along for the ride
RELATIONSHIPS
Accepting responsibility for choices, while a tough call, could clear a path for open discussion.  The only way is to deal head on with situations, and call some out if need be.  Love and understanding goes a long way
FINANCES
Take care of the small stuff, and the rest will take care of itself.  Try not to stress, or attempt to cover everything in the one hit… slowly slowly and things will begin to show promise.  Check invoices and receipts, some things could be overlooked
12…3…44…9…27…11
Colour Ruby Red  Crystal  Ruby
CANCER 
 Nothing appears to be stable at the moment, so be prepared to change course a few times this month.  Reaching out to others, while a great idea, does not mean , putting extra pressure on yourself.  Re-organisation of a few things could be an essential element, leading to change
RELATIONSHIPS
Some deep personal issues may come to the surface, and will simply have to be dealt with.  This is not a time to tip toe around thing, but, to tell it like it is , and see how it all falls.  Accepting bad behaviour is simply no option
FINANCES
Not a time to make a big financial commitment, better to sit back and see how things pan out.  The things you want, will still be there, only it may be at a better cost.  Taking advantage of an idea, may increase income levels
16…38…44…12…5….22
Colour Blue    Crystal Turquoise
LEO
What do you really want? And what are you prepared to do to get it.  Pretty straight forward questions which need to be dealt with.  No time to sweep things under the carpet, so to speak, just get moving , and simply do what is necessary… even if it rocks a few boats
RELATIONSHIPS
Some things change, some things stay the same, however, you do have choices.  Accepting bad behaviour is not an option.  Time to step up and face up to a few issues and get things dealt with.  Emotional issues can no longer be hidden
FINANCES
Juggling finances may allow you to make more practical choices, however, the need to save a little also needs to be factored into the budget.  Every little bit counts, and every choice has an effect. What you don't need, you can put on hold
21…33…8…4….7…16
Colour  Pink   Crystal Rose Quartz
VIRGO
Things could be on shaky ground in some areas, and care needs to be taken.  Get ready to deal with any eventuality and you will be fine.  Try not to allow things to throw you off a course, that works for you.  Yes, some ideas are adaptable, however, you need to remain in control of your stuff
RELATIONSHIPS
Stepping away from conflict could save a few relationship areas, or at least tame them to a steady roar.  Over thinking may lead to over reacting, and that will upset more than a few individuals, so take stock of what is REALLY upsetting you
FINANCES
There is a need to plan and act on a financial decision, what do you really want your future to look like?   Taking small controlled steps to create viable options, may be easier than you think.  Let go of all unnecessary expenses and plan
30…23…4….35….16…28
Colour Black   Crystal  Obsidian
Take care of home and family first, then you can reach out to others, if need be.  One thing at a time is the way to go, everything has its own time.  Take advantage of this time to plan future moves forward.  Maybe investigate a learning opportunity, paving the way for future gains
RELATIONSHIPS
You need to be a little gentle with yourself and not buy into the blame game, things are what they are, end of story.  Trying to please everyone and keep the peace, can only work if everyone involved is on board.  Remember, force never worked in the past and it won't now
FINANCES
This could be a time to research future financial directions, and see exactly what is out there for you.  The way forward is to take note of what your future path may or may not be.  This is a time of planning and setting things in motion, to ensure a successful income
1…34….25…6….17….39.
Colour Black/White    Crystal  Apache Tears
SCORPIO
Somethings may be totally out of your control, and so you may struggle with acceptance.  Realizing where you can be effective and putting that into practise, may open more doors than you think.  This time is about re-generating old choices and options, then dishing them up differently
RELATIONSHIPS
There are times when it is best to simply stay quiet and in the background.  Allowing others the space to sort issues, is about the best thing possible right now.  Advice, well meant, may not always be well received. 
FINANCES
Save a little,  for upcoming events, it would be a shame to miss out.   All though some areas are a bit rocky, mostly finances are on the way up.  You simply need to keep things on as even keel as possible.   Don't deny yourself joyful outings, simply put a little aside to cover it
20…11….7….33….25….36
Colour Golden Yellow   Crystal  Golden Topaz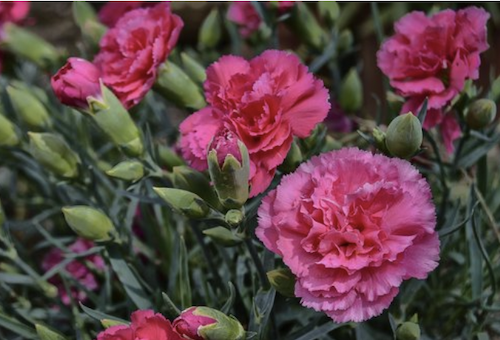 Take time to introduce a touch of fun into your day to day living.  It is time to relax and review.  What you cant change, deal with, or move on from.  Releasing the need to be in control at all times allows a space to evolve and enjoy life
RELATIONSHIPS
Communication issues are a bit on overload, and emotions are running high, so gently gently.  Not a good time to poke the bear, or stir things up, could be more confusing and/or confronting than you are prepared to deal with
FINANCES'
Some times we just have to deal with situations as they appear, and move forward.  Finances need to be taken step by step, and all plans reviewed and double checked.  There are better options available… do the research
16…38…42…26….7…27
Colour  Brown   Crystal  Smoky  Quartz